Hi everyone!! Now that I'm all caught up we'll get onto Day 7 which for me – as straight female – is the easiest! WHO IS THE HOTTEST CHARACTER???
Well this is easy for me. Warning: this one is extremely fangirly and unorganized. lots of swears. you have been warned.
OH FUCKY, ITS BUCKY.
everyone who knows me knew that was coming. BUCKY BARNES. MY LIFE. MY LOVE. MY ONLY. this mother fucker has ruined my life. from his 1940s self to his new winter soldier self i LOVE HIM SO MUCH.
ok, so i adore bucky. exhibit a: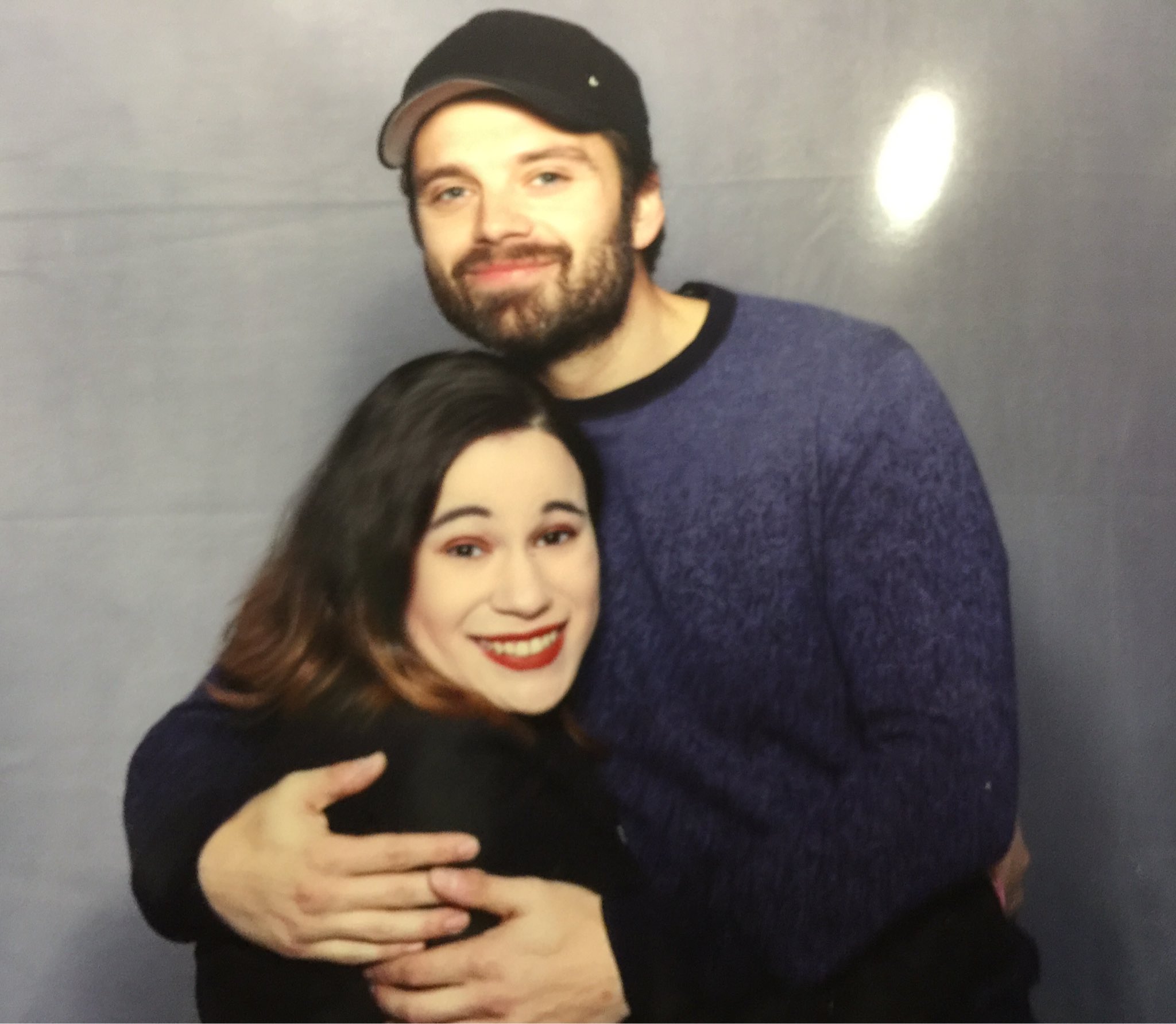 THATS ME AND SEBASTIAN FUCKIN STAN. I CRIED FOR 15 MINUTES AFTER THIS PICTURE. I WENT TO GET THIS SIGNED AND THEN HE ASKED ME IF I WAS OK AND I DONT REMEMBER RESPONDING. I MIGHT HAVE CONVERSED WITH HIM.
look at him right there just fuckin looking into the camera dreamily. god i wanna screw him sideways more than once. his appearence at the end of black panther had me SHOOK. my brothers friend was concerned for my health. it was a mess. i was in shock. it took me forever to be able to comprehend actual thoughts about the movie because of bucky.
i just….bUCKY