Hey everyone! Yesterday would have been a better day to post this, but since I am a #workingwoman, you're getting it today. Hey, as long as it goes up, am I right?
It was the Nintendo Switch's second birthday yesterday! I remember first being skeptical about the console, being like "Why is it so long? Why is it so big? What the fuck is the point of detaching the joy-cons if it's a handheld console?"
I then got one for myself in August 2018 and ate my words. I love my Switch. So in celebration of my love for my Switch, here are my favorite Switch games!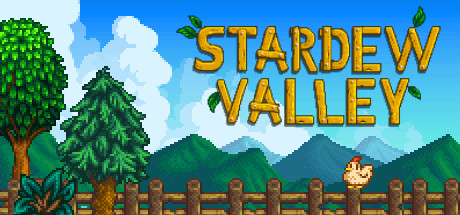 Stardew Valley
We all knew this was coming, right? Stardew on the Switch started my obsession with the game to begin with, after seeing how many hours Matt at Normal Happenings put into his game. I had heard about it, became curious, and bought it.
And now I have it heavily modded on my computer, record let's plays, and stay up all night playing the game cause I just can't turn the freakin thing off.
The farming simulation game gives you a relaxing time, with no stress to complete the tasks that you get and no stress to do anything quicker than your own pace. You can raise animals, mine, fight monsters, fish, you name it, there's a chance you can do it.
You can also marry people, have children, divorce them, and then turn your children into doves and get rid of them too. The possibilities are endless!
Pokemon Let's Go
As a person who has played Pokemon for literal years, this game is the most fun I've had playing a Pokemon game. And i've played me a lot of Pokemon games.
The idea of a partner Pokemon that literally becomes your best friend is my absolute favorite concept. Not to mention that the graphics are beautiful and there are features in this game that need to be in the newest addition moving forward.
Open word, you can SEE the wild Pokemon roaming in the world, customization, you can ride your Pokemon, and most importantly, your partner Pokemon rides ON YOU!
I hope to see a lot of the elements in this game in the new ones, just so that next year they can be added to this list!
Super Smash Brothers Ultimate
What can I say besides this brings me back to my childhood?
World of Light is an amazing addition to the game and helps you get your skills up while also unlocking new characters. I can definitely say that I play World of Light more than I play the actual game, but that is also because I want to unlock the most characters in a short period of time.
Even though it has been quite a while since I've played the game and I have made just about zero progress on it from when I last posted about it in December…
Splatoon 2
I'm not much into kind of 'battle' games or whatever, but my friend got me hooked on Splatoon 2 when I first got my switch and I played it literally all day until I hit level 10 in less than 24 hours. I was not messing around when it came to this one.
My weapon of choice is the Paint Roller. Don't @ me on it – I kick some ass with it when I actually play and remember the controls.
Mario Kart 8
Cause who doesn't love Mario Kart! I'm gonna leave this section scarce. Wanna know more about my love with Mario Kart? Make sure you follow Normal Happenings to see my piece in the upcoming 'Tracking Shells' collaboration!
That's about all I have for this one. What are your favorite Switch games, and what do you hope to see come to the Switch in the upcoming year?
---
Become a supporter on Patreon and help Nerd Side of Life create the kind of content content that YOU want to see! Or support with a one-time Ko-Fi donation!