I totally wasn't gonna post today, because I had something go up yesterday and need to finish something for Friday… but then Pokemon Sword & Shield released the Legendaries, the release date, and a load of other Pokemon and information I told myself "Alyssa, you've been posting daily for a month. What's one extra day to scream about Pokemon?!"
So here I am. We're gonna scream about Pokemon. AGAIN.
If you haven't watched the Direct, you can watch it here. I'm probably gonna forget things and leave stuff out.
Short note: I'm writing this an hour before work so excuse me if there are typos I missed or if the quality goes downhill from here. But gotta get it out, you know?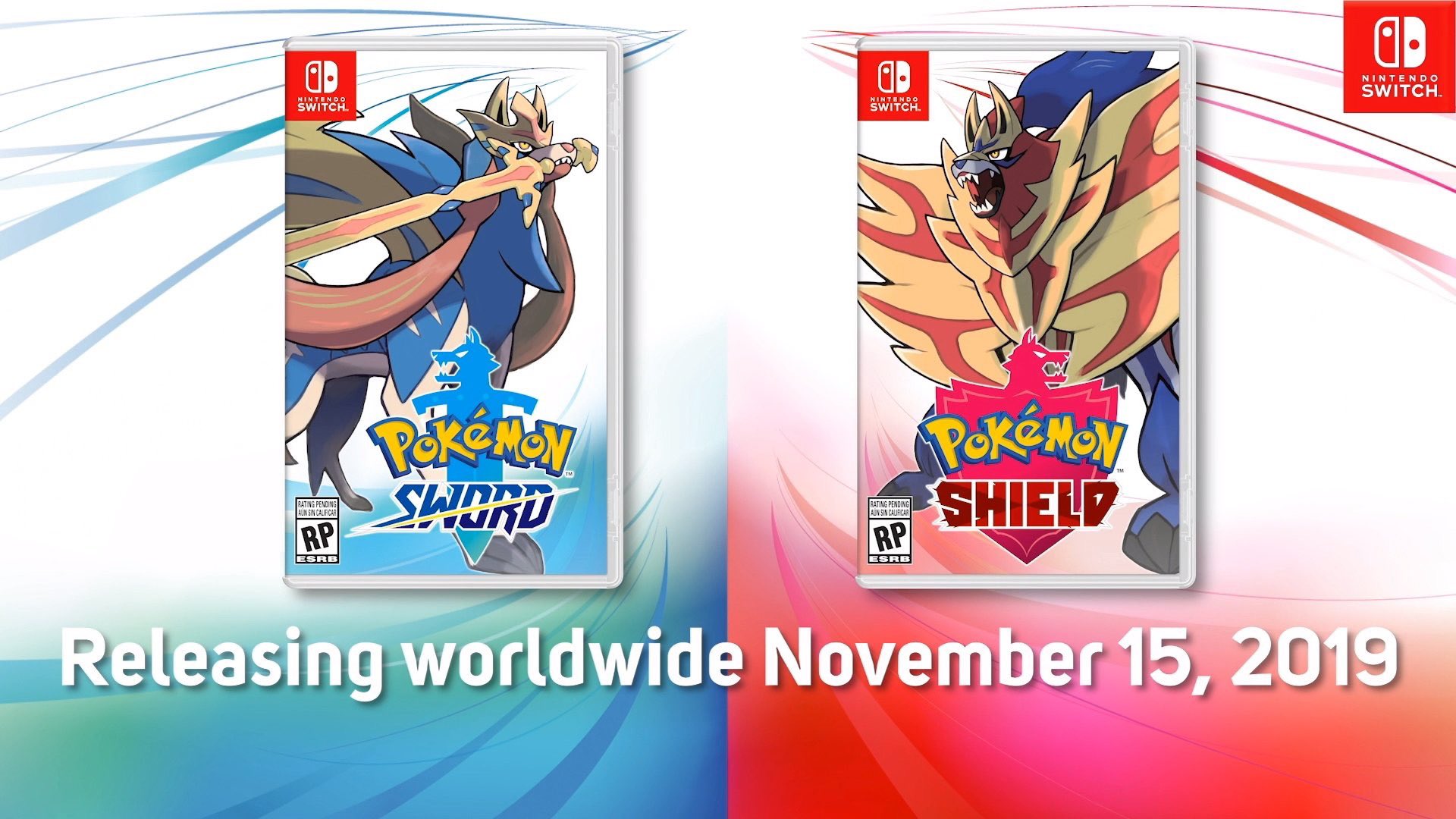 First thing first, the release date and what I'm most excited about. The game releases November 19, 2019 in a global worldwide release, meaning that EVERYBODY is gonna get the game on November 19.
You can also pre-order a BUNDLE version where you can get both games. I'm highly considering getting both. Like, I shouldn't be considering it since I'd be happy with Sword only, but like…. BOTH!!! The only issue I see is that the double pack is $120. That's quite a lot of money. So I'll have to think on it.
Now, onto the fun things.
SO MANY NEW POKEMON!! Like, holy crap!! We get the names of a few of them but in the trailer it is obvious that there are going to be so many new Pokemon that I don't think we'll be seeing many old ones.
At first I thought it was going to be ONLY new Pokemon but then I saw in the video a Butterfree, so there went that one. Which is still ok with me honestly, because either way we're still getting new Pokemon.
There is this new feature called Dynamax – aka your Pokemon gets massive and is now more powerful than before. And that seems pretty freakin rad, honestly. You can only use it for 3 turns and then your Pokemon goes back to being regular size, so thats kinda good because it means people won't be able to just Dynamax repeatedly.
Now onto the fun part: the two new Legendary Pokemon for Sword and Shield! Zacian and Zamazenta are two new dog looking Pokemon that will each be featured in presumably their own game.
I think they look pretty awesome. They're supposed to play a bigger role in the games than just being a legendary you wanna catch, so I'm excited to see how that goes. The only thing I dislike right now is that in order to get both you have to get the separate games it seems. Which I mean, granted in Red, Yellow and Blue you only got one legendary per game, but in Let's Go you could get all 3.
Either way, I'm still super-stocked about the game!! I'm gonna mull over the pre-order situation and probably will report back on Twitter with what I decide to do.
---
Become a supporter on Patreon and help Nerd Side of Life create the kind of content content that YOU want to see! Or support with a one-time Ko-Fi donation!